I had the honor of helping Studio Yotta animate the opening for Disney's upcoming show Amphibia!
Matt Braly, the show creator, is a fan of Newgrounds! Here are some quotes from his tweets.
https://twitter.com/Radrappy/status/1129499615214989312
All of my highschool years were spent watching Newgrounds animated content so working with @jakeganz and the rest of the @StudioYotta crew was a dream come true. I am going to be listing the scene credits for this thing shortly so hold onto your butts!!
https://twitter.com/Radrappy/status/1129508453460787200
PART 1: STUNNING ANIMATION BY:
Paul ter Voorde @paultervoorde
Chelsea Gordon-Ratzlaff @notquitenormal
Harry Partridge @happyharrytoons
Michael Ruocco @AGuyWhoDraws
Ryan Miller @rtil
India Swift @OldSwifty
Patrick Stannard @LordDirk
Husain Untoro @wolfd_untoro
Jake Ganz @jakeganz
https://twitter.com/Radrappy/status/1129508600785727488
PART 2:
Nick Leong @nickleongart
Michael Sung @Miccool
Inbal Breda @GreyAnnis
Tilfinning @Tilfinning
Sandra Rivas @SandraDRivas
Javier Ulloa @AtroxChobatsu
Ida Bagus Yoga @guzzu1997
https://twitter.com/Radrappy/status/1129508866721366016
CLEAN UP BY:
Jaxxy Tomar @jaxamoto
Christina Danelon @BLITZWUFF
Anthony Price @Kr3id
Perry Hull @perryhull
Nicole Derksen @Niderksen
Carlos Ortega @CarlosOrtegaArt
https://twitter.com/Radrappy/status/1129508899151683584
Jesus AcHe @AcHeJesus
Kim Marsing @kmarsing
Cal Moray @CalMoray
Ivan Odongkara @IvanA1mighty
Nathan Malone @zekey_s_lizard
Read the rest of his tweets if you want to learn more about the show and the opening! He's a super nice dude!
I'm gonna show my work here but please check out the work from the other artists! They did such an amazing job and I'm thankful I got to work with them.
https://twitter.com/SandraDRivas/status/1129517614043156481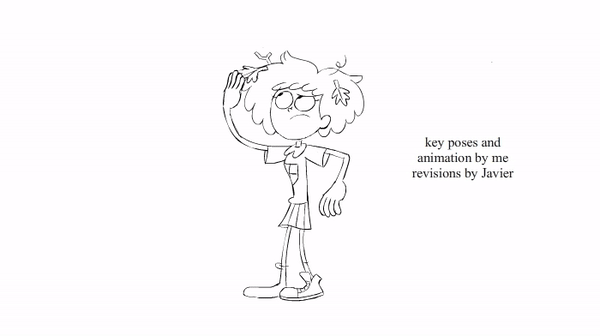 I animated the last shot with @AtroxChobatsu and then @Kr3id cleaned it up. The rough animatic was boarded by Matt Braly and I drew clean keys of all the frogs first before splitting up the animation with Javier.
https://twitter.com/SandraDRivas/status/1129518887970725888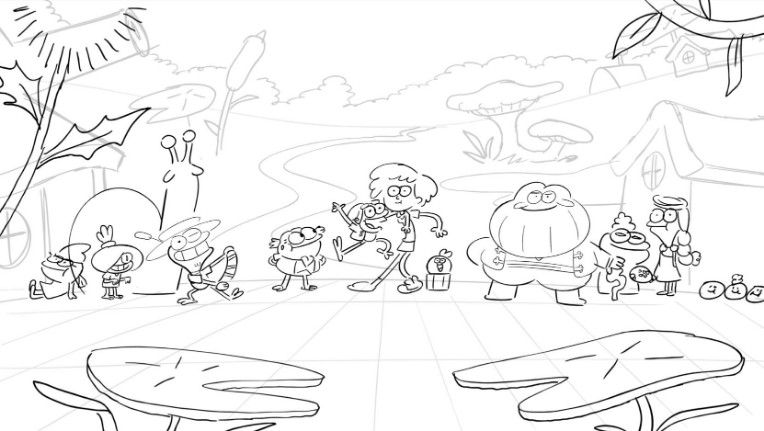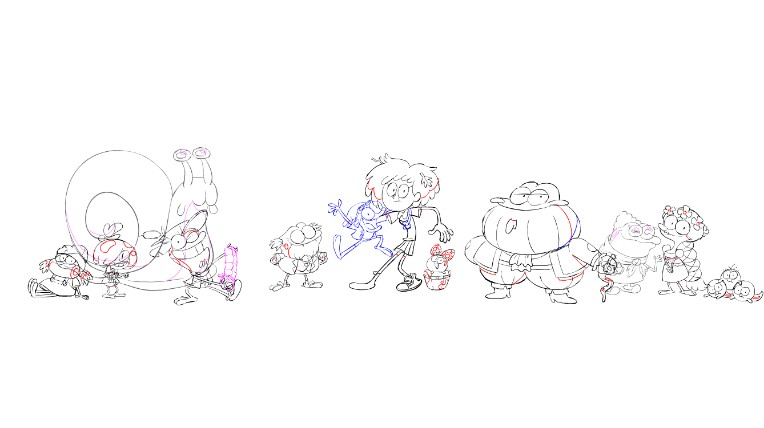 The layouts of the foreground frogs were done by @torpordust and I just animated them! Super cute designs!
https://twitter.com/SandraDRivas/status/1129519476620300288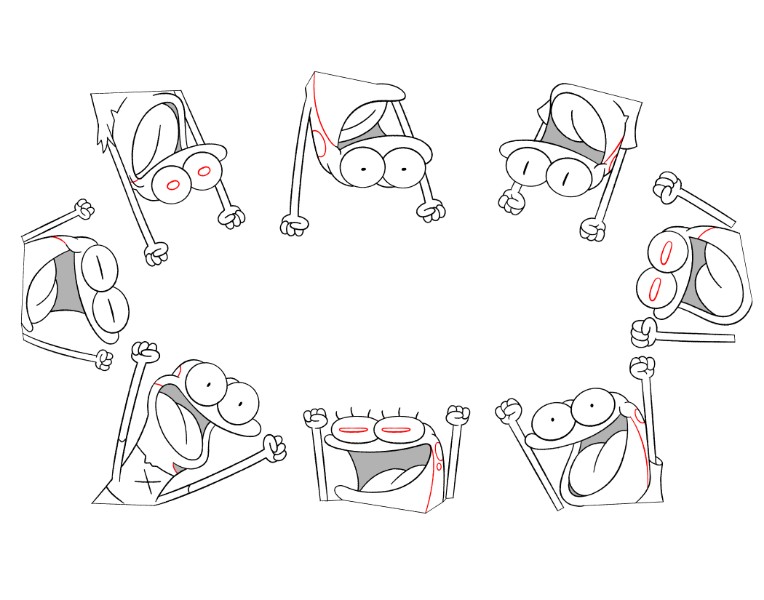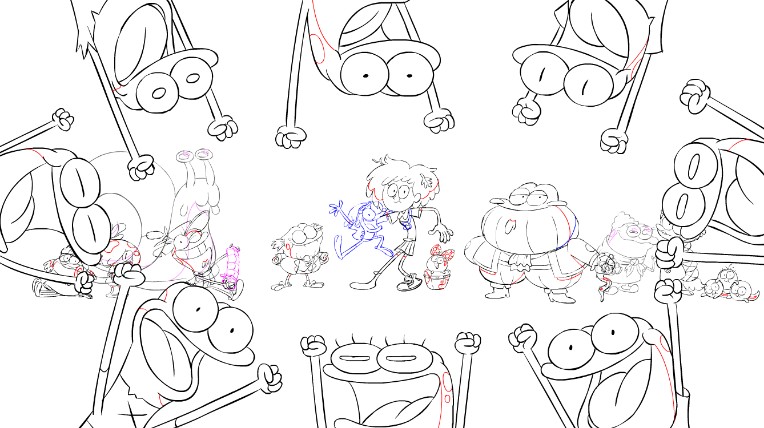 Whenever I see that last scene, I get so incredibly happy. I can't believe our work is going to be shown on TV. This is wild! I had a blast drawing Matt's frogs and I'm even MORE excited that my roommate and one of my best friends @forosha is working on the show. She's such a perfect match for it haha
Outside of Amphibia there's so much to talk about like Pico Day and my interview but it'll have to be another time. I only wish I took pictures! I've been so busy with work and occupied with recent fun events, but I'm happy I got to show some of my work after so long. Stay tuned for more!
Alright back to work~